Centrally located in Cary, North Carolina, Agile Towing Company is proud to serve the greater Triangle region, from RDU and Morrisville, to Raleigh, to Apex, Holly Springs, and all points in between with professional towing service from experienced professionals.
From accident recover, flatbed towing, fuel delivery services, and even mobile flat tire repair, our seasoned professionals have the know-how to get the job done right, and at a price that's affordable.
So for all your towing need, consider giving Align Towing Company a call at (919) 276-5900 today!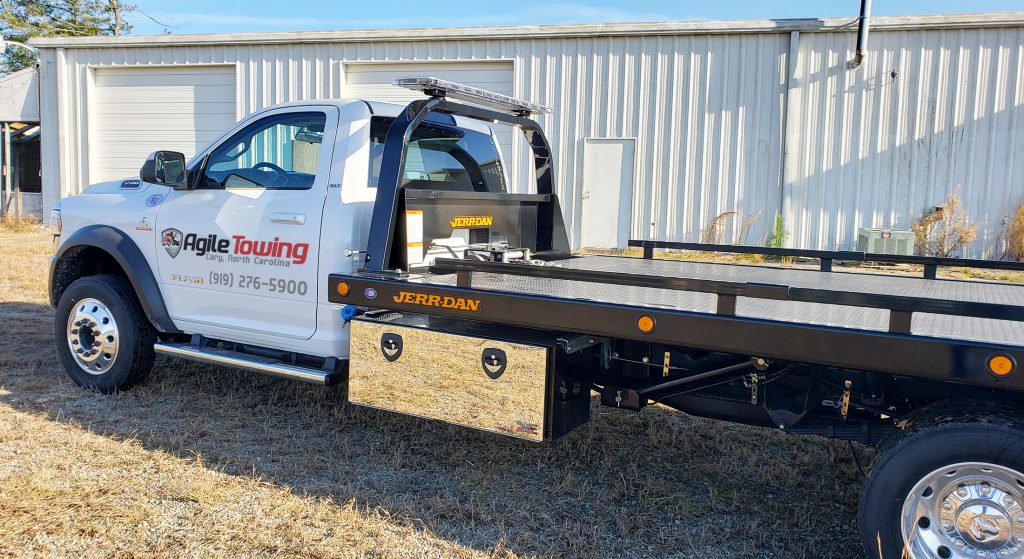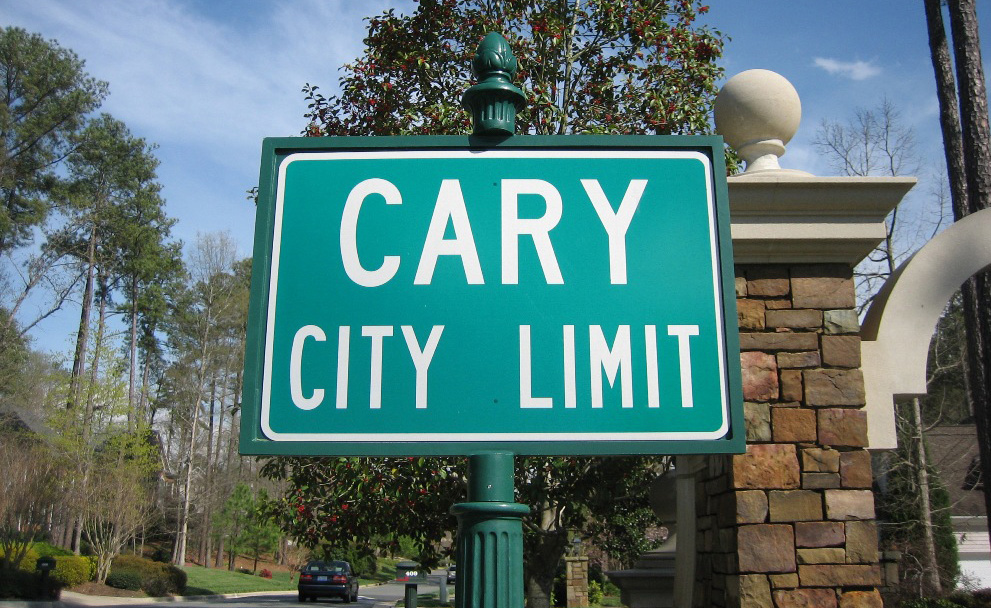 At times, the roads, highways, and byways around Cary can be a challenge to navigate (just try driving some of these hills after a surprise winter snowstorm!).  Other times, accidents, flat tires, and dead batteries can happen without warning.  It's times like these where you need a reliable roadside and towing service on call for help.
No matter what your situation, a reputable towing service is just a phone call away.
With decades of experience towing exclusively in the RTP, the trained technicians at Agile Towing can troubleshoot and fix issues on the fly, and if not, will tow your car to a local auto repair shop that either you prefer or we recommend.
Here's just a few reasons you'll want to consider choosing Agile Towing for your next towing call:
24 hour emergency roadside service. We go the distance to meet your need
Trusted and experienced technicians who know how to care for your car or truck
Great customer reviews in the Cary, North Carolina metro area
Affordable flatbed tow-truck option available day or night
Multipurpose truck fleet ready close-by 24 hours ready to meet your specific towing need
Affordable flat rate for all within Downtown Cary, East Raleigh.
Call The Agile Team Today!
In addition to our top notch Tow Truck service, Agile Towing Company also offers a host of other related roadside service needs including:
Everything we do centers around serving our Cary-area customers with the highest quality towing and roadside assistance available anywhere – so it's no wonder we get such positive reviews from our past clients…
Wanted to shout out for agile tow for their help after another company left me in the lurch for almost 2 hours on I-440. They gave me a time and a price, both of which they honored. Nice and professional on the phone and in person as well. Not in the business of getting my truck towed but will call them again if needed.
Tuffy and team are the best. Helped me out of a pickle with my broke-down car on the way to the autoshop. We're able to tow me the rest of the way and give me some advice on the issue with my radiator.
"Good people to do business with!"
Gave Agile Towing a call when my Mom's car tires were slashed downtown Raleigh last week. Wanted to say thanks as these fellas were super sweet to my Mom after the traumatic experience. Good people to do business with!
Roadside Emergencies Don't Wait For Daylight…
Agile Towing Company in Cary, NC offers comprehensive, professional 24 hour roadside assistance services – every day. And because we're centrally located in the Cary metro area, we can guarantee our arrival at your location within 45 minutes of your call or sooner.
Whether its jump-start assistance, mobile flat tire repair, or you've been involved in an accident and need a flatbed tow truck, you'll always receive best-in-class service from Agile Towing Company.
Simply give us a call at (919) 276-5900 and one of our knowledgeable towing service reps will be ready to assist you to quickly get you up and on your way.